exterior goals
There is nothing I find more appealing than a cedar shingle sided home with lots & lots of windows for natural light! While not in the immediate future, re-siding our house is on my house bucket list.
I absolutely love the tiny windows on the second floor of this home. Can we also talk about that picket fence?!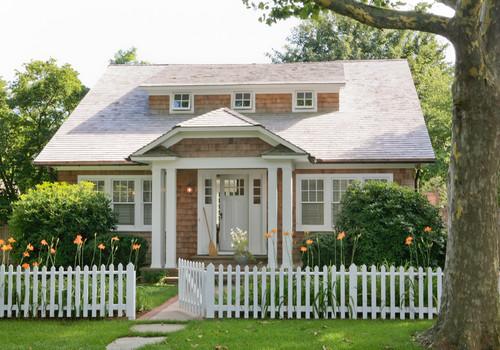 Black shutters are also a big win in my book! I love how it adds a touch of chic to a quintessential nautical vibe.
Whattttt a porch. Would love to curl up with my kindle and maybe even encounter a thunderstorm under this awning 🙂
Until then, we will have to learn to live with our blue facade 🙂 What do you think of cedar shingled homes?